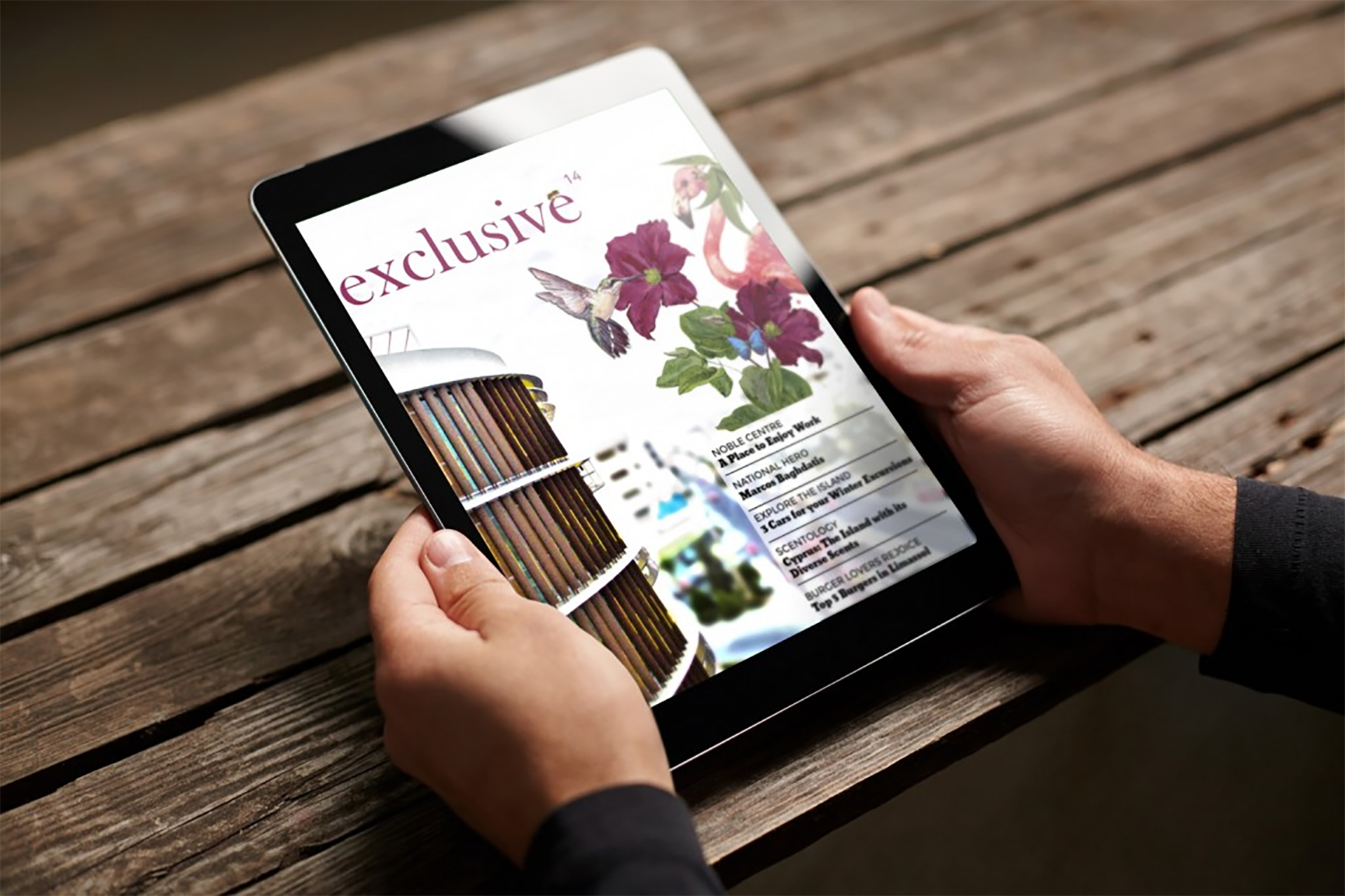 2000x602GirlSlide1
Your Design - Your Budget - What are you waiting for?
(907) 355-8883
Mastering the web...it's what we do for you!
Its Your Design & Your Vision!
1920x1279Domain-1
Total Control Starts
With A Domain Name
Let us build your WordPress Website for you.  Hire a WordPress Website Design expert today!
  For beginner: Pre-built sites and drag & drop page editor
  Premium WordPress Hosting platform
  Free 24/7 support
  Free (1) Microsoft Office 365 email with the purchase of any annual plan.
Access to thousands of free themes and plugins
Free domain with annual plan
Automatic WordPress core software and security updates
Temporary domain name
Free daily backups & 1-click restore
One-click migration tool
99.9% uptime promise and money-back guarantee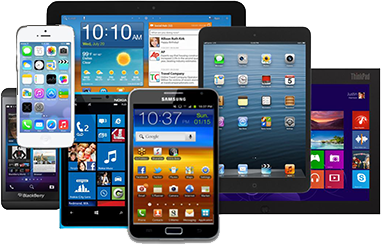 Why WordPress?
WordPress is the world's most popular website building tool. It gives you access to thousands of free themes and plugins that help simplify the design process and allow you to add powerful features with just a few clicks. Plus, with Blue Diamond Webs Managed WordPress, you get:
Automatic setup, backups and WordPress software updates

Industry-leading performance on our premium hosting platform

Award-winning support from hosting experts, 24/7/365
Staging Site For Testing
Key Features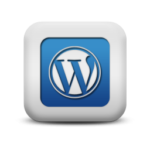 Managed and automated tasks
Your hosting plan is set up with WordPress installed and ready to go. We back up your site nightly and help keep it safe by insuring you're always on the newest version of WordPress with all the security updates applied.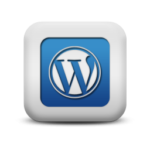 Optimized for speed
Our platform is built expressly for WordPress, with high-performance features like load-balanced servers and SSDs. Our clustered server environment means your site is ready to scale for big traffic spikes with no lag in performance.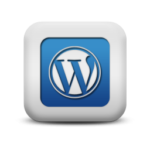 Malware scan and removal
Hackers can use malware to steal your customers information, deface your site and ruin your reputation. Our Website Security (included with Ultimate plan) finds and removes malware before it harms you or your customers.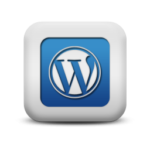 Tools to get found on Google
Our WordPress search engine optimization (SEO) plugin walks through your site and automatically handles your site's basic SEO needs, so get seen by Google and other major search engines. No tech skills needed.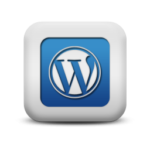 Daily backups with 1-click restore
We back up your site every night — files, databases, everything — and keep that version safe for a full month. Need to restore a file or folder? You can do it with just one click.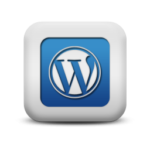 Migrate your existing site
With our auto-migration feature, you can migrate your WordPress site to us with one click. If you use a custom login page, our 24/7, award-winning support can walk you through your auto migration.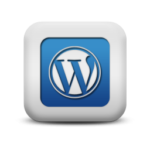 Staging site for testing
Create a staging site with just a click. Make changes. Add features. Update plugins and themes. Test any changes you make to your site before pushing it live, so you're sure everything works perfectly for your visitors.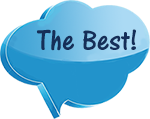 We recently moved to Managed WordPress and we are impressed with the speed and integration.
Jeff -IT Manager – Building Material Suppliers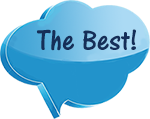 I recently moved my email and websites to Blue Diamond Webs. I have contacted support on several occasions due to my lack of knowledge of Outlook 365 and Managed WordPress. Both chat and phone support were able to resolve my issues quickly.
B.J. -Blades & Etc. L.L.C.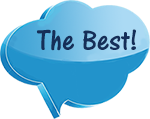 The most streamlined process for moving a WordPress site that I have seen. Upgraded from an older hosting plan because Blue Diamond Web Services called me and advised they could save me money. They did save my company a few hundred dollars. The new Managed WordPress Hosting made migration very simple. The transfer was done within an hour. Thanks!
Richard -Last Stand Rods & Reels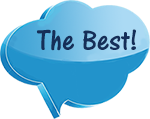 I usually bring my clients to WP Engine for hosting, but now that I have used Blue Diamond Web Services's Managed WordPress hosting with its great UI and one-click migration, I'll be bringing my clients to Blue Diamond Web Services for a fraction of the annual fee.
William – Tingles Nightclub
Your Questions, Our Answers
Why should I have a website?
By creating a website, you are creating an online presence. This allows you to connect with people that you might not otherwise be able to reach. Whether you're making a basic website with contact information for your medical practice, creating a landing page for your freelance work, a multi-page experience for your wedding photography business or you just want a place to blog about your thoughts on food, having a website will give you a dynamic advantage.
With GoCentral Website Builder you can have a site and an online store; you don't have to choose between the two. You get to build your website based on type of site you want to create.
Seamless online store integration to get you started with selling online, accepting online payments and working with built-in inventory management for your products and services.
Professional web design with over 16,000 themes that can be custom-fit to the type of website you want to have, and you can change its look at any time — without losing any of your site's content. Most themes include professional and royalty-free images and text, so if you need to get your website published quickly, you can.
Mobile friendly and responsive design means that you don't need to know how to code — this could even be your first time working with a domain — and setting up your new site requires only a few steps. GoCentral Website Builder is designed to generate style choices that you can quickly review and chose without diving into your site's settings. This will give your visitor an enjoyable experience that feels natural from either a desktop or mobile device.
What is GoCentral?
GoCentral is a website product that lets you create a website that fits your personal or business needs, regardless of your skill set. You no longer have to choose between a website or an online store – now you can have both. Whether you want an online store, a pop-up site or a professional website to attract new customers, you get to choose how simple or dynamic you want your site to be. Just pick a design and go create your website with GoCentral.
Can I connect my social media and website?
GoCentral Website Builder can act as your hub, the place where your friends and contacts can see your posts, photos, videos and more. With the option to link to your Facebook, Twitter, Instagram, Pinterest, LinkedIn, YouTube and Google+ on your website, your visitors can be everywhere you are on the web. Being able to cover multiple platforms gives you the opportunity to reach more people, while creating appropriate content for each of your socials (like posting all of your photos on Instagram, and tweeting about your most recent business venture on Twitter). By centrally locating all the links in one place – your new website – you are giving your website visitors a seamless experience. Linking to your social media in your website gives you an advantage in communicating with your visitors; the more they can connect with you and do so in the forum that's most comfortable to them, the more they'll engage with your site, and thus you or your business.
Can I customize my website?
Absolutely. You have the option to customize your website based on your business needs. You can add site content wherever you'd like in a variety of sections; from multiple site pages, to scrollable sections that you can add to each of those pages, to a gallery of images, menus and price lists, and YouTube or Vimeo videos. Each section in your website is customizable as well, from the name of the page, to your website's navigation bar. You'll also have the ability to change text colors, styles and font. It's important to have a mobile and desktop-friendly website. With Website Builder you'll be able to choose tablet and desktop layouts to give your visitors the experience you want them to have.
How can I keep my website secure and safe for my customers?
In all GoCentral Website Builder plans any data transmitted from your site will be encrypted using a SSL (Secure Sockets Layer) certificate. Your SSL will establish an encrypted link between your web server and the browser of the person visiting your site. This means that all data will be kept private; which is important if you want visitors to your site to be safe. If you want to sell products or services in your store, you will want to have a SSL since it protects credit card and bank numbers from being intercepted by hackers.
How about a shopping cart?
You can sell products and services on your website if you have the Online Store plan. You'll have an online store that will allow you to add products and services, set up different types of payment methods, and even specific types of shipping. Your store will be integrated into your website as a page. You can add featured products for your visitors to scroll through, make quick purchases using PayPal and Apple Pay and promote your store/products through coupons. You can also use the same type of email marketing that is included in the Business Plus plan to send email communications to your subscribers and customers about sales in your store, coupon offers and events. Establishing a strong online commerce can boost your current sales, especially if you have a brick-and-mortar store.
TESTIMONIALS
WHAT OUR CUSTOMERS SAY
Blue Diamond Webs designed a best quality website for our company and we are exceptionally pleased with the service, quality, and professionalism they had through the entire project.
Collin Thomas, Building Contractor
I am a complete novice when it comes to a website so, my placing confidence in Blue Diamond Webs has turned out to be a very pleasant one. I am so pleased with the design they put together for me and now my business is flying.
Savanah Hargraves, Business Owner
Our website has turned out to be a blessing and I don't know what more I could say about Don and his team. They are SUPER!
Carolyn Morris, Director
Didn't Hit Your Sweet Spot?
Custom Websites You Can Afford!
Use our award winning Web Designers
No Skills?
No Time?
No Problem.
get online fast with your vision, your design
No technical skills required…We do it all for you
Includes Free WordPress Hosting Platform
Includes 24/7 Technical Support
Includes secure staging area
Web Hosting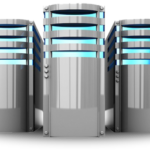 Fast, Secure, Reliable Hosting
That Grooooows Your Business!
Get online with cPanel or Parallels Plesk platforms

One-Click increases your website's resources

Award-winning security that doesn't sleep
Frequently Asked Questions
Frequently asked questions
What is WordPress?
WordPress® is a blog- and web-publishing platform that's not only easy to use, but recognized the world over as a standard in website creation. With its focus on aesthetics, web standards and usability, WordPress is an open-source platform that lets you manage everything from a small personal blog to a large commercial site with hundreds of pages. Hundreds of thousands of sites trust their online presence to WordPress – and with Managed WordPress Hosting from Blue Diamond Web Services, you can too.
What is Managed WordPress Hosting?
Built on our state-of-the-art hosting, Managed WordPress Hosting from Blue Diamond Web Services is the perfect solution for anyone who wants the power and simplicity of WordPress without the hassle of constant updates and technical adjustments.
More than just a simple install, WordPress is seamlessly integrated to your hosting so the moment you log in, you're able to build, edit and manage your site. We've also modified our servers specifically for WordPress, giving you a level of speed and security you can't get from a standard web hosting plan.
And of course, our award-winning support is available 24×7 to help with an questions you may have. In short, there's no easier way to build and manage a fast, secure, reliable WordPress website or blog.
How does your version of WordPress differ from other installations?
It doesn't. We start you out with the latest version of WordPress, the same one you'd download from WordPress.org. And anytime there's an update, we install it for you automatically. You never have to hassle with installing another update or worry about running an outdated or compromised version of WordPress.
Do I need to set up my database?
No. With Managed WordPress Hosting, we take care of everything so the process is as easy as possible for you. Once you've purchased your plan, you can immediately create your website or start blogging.
If I have a WordPress site hosted somewhere else, can I move it to Blue Diamond Web Services?
Yes. You can migrate your site over to Blue Diamond Web Services Managed WordPress in just one click. Either move it to your domain name or put it on a temporary domain, the just do a quick review and you're ready to publish.
After I purchase Managed WordPress Hosting, how do I get started?
Not sure how to create a blog or get started building your site using WordPress? Don't worry!
Your hosting plan is seamlessly connected to the latest version of WordPress, so all you need to do is log in and you can start building a site directly from your control panel. Not sure how to log in? Check "How can I access my WordPress installation?" below.
And if you ever have questions, don't hesitate to contact our award-winning 24×7 support team. Our in-house WordPress experts can guide you through creating, updating or even promoting your website or blog.
How can I access my WordPress installation?
There are several ways to log in to your WordPress website or blog.
Go to https://www.godaddy.com/?isc=goodbrm01, log in to "My account" and choose Managed WordPress Hosting from your list of products. Type http://coolexample.com/wp-admin, where coolexample.com is your domain name, and that will take your directly to the Admin login screen.
Need A Location Map?
We insert them to help your customers find you.
Company
Information
About Us
Why Choose Us
News