When people search for you
online, make sure your site
shows up.
Call one of our experts now:
(907) 355-8883
We Can Help!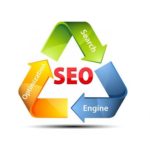 Turn your site into a customer magnet.
Optimize for search
Help your site show up higher in search engine rankings.
Keyword suggestions
Get highly personalized words and phrases to put on your website.
Track your rankings
Monitor your website's rank on Google over time.
Submit your sitemap
Automatically submits an XML sitemap to search engines to help your SEO.
With a billion sites online, how will you get noticed?
According to Adweek.com, 81% of all purchases begin with an online search. That means the higher your site ranks in relevant searches, the more likely customers will choose your business over a lower-ranking competitor.
SEO (Search Engine Optimization) is the work that goes into your website to help you rank higher when customers search for your business online.
Long story short, if your site is properly optimized, you'll get more visitors. And that means more potential customers and more income. That's a win.
Need A Location Map?
We insert them to help your customers find you.
Company
Information
About Us
Why Choose Us
News