SSL Certificates
Keep your site secure with HTTPS data encryption protection.
Don't have an SSL Certificate?
Google is going to begin flagging websites without one…
beginning in January of 2019
With the increasing risk of information theft on the Internet
If YOUR website doesn't have an SSL Certificate in place
your website will begin to display a notice to
your visitors right in the URL bar.

Unfortunately, this is NOT a sales gimmick
This is a REAL and SERIOUS security issue.
The SSL (Secure Socket Layer) will help to protect your activity on the Internet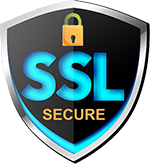 Domain Validated (DV) SSL (1-Site)
$44.99 per year
Protect 1 site.
Domain validation
SHA-2 & 2048-bit encryption.
Boost SEO rankings
Fast issuance in 5min
Display HTTPS & padlock
Security trust seal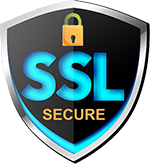 Domain Validated (DV) SSL (5-Site)
$82.99 per year
Protect 5 sites
Domain validation
SHA-2 & 2048-bit encryption.
Boost SEO rankings
Fast issuance in 5min
Display HTTPS & padlock
Security trust seal
What you get with an SSL Certificate

The green lock in the browser bar and the "s" in https mean a site is secure in every language. Have both on your site to show your visitors you care that their data is safe.

The world's #1 search engine favors HTTPS-encrypted websites and will push them higher in search results. So an SSL not only protects your customers but helps you find more of them.

Get a trusted SSL certificate
Trust is the cornerstone of SSL protocol and that means we adhere to strict validation guidelines. We've been on the Online Trust Alliance Honor Roll as SSL providers and diligently issue certificates that all browsers can trust.

Protect sensitive information
SSL Certificates protect your customers' sensitive information by encrypting the data they send to you, then decrypting it once you've received it.

Safely accept credit cards on your website
If you want to sell to a much larger audience you need to give customers the payment options they prefer — AND an SSL to keep them clicking through to checkout.

Our SSL certificates use an SHA-2 digest method and 2048-bit encryption to protect sensitive data. Together, they provide the best protection on the market today.
How SSL Certificates Work
An SSL certificate creates a secure tunnel through which information including usernames,
passwords, credit card numbers and more can pass safely.
How They Work 1-2-3
First, the SSL "handshake"
When a visitor enters an SSL-protected website, your SSL certificate automatically creates a secure, encrypted connection with their browser. Your site is most secure when SSL is deployed on all pages and subdomains.
The padlock icon appears
Once the connection is complete, a padlock icon and HTTPS prefix appear in the visitor's browser bar to show them they're safe to share personal details. If you install an EV (Extended Validation) SSL, the browser will activate the green bar and display your company name to prove you're legit.
All information passing to and from your website is now encrypted, making the data virtually un-hackable.
Need A Location Map?
We insert them to help your customers find you.
Company
Information
About Us
Why Choose Us
News